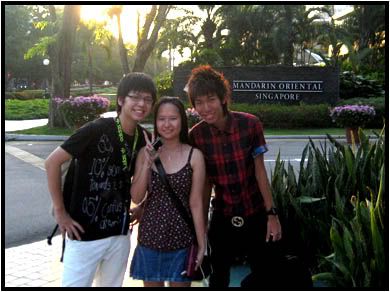 Before I start this entry I got to say.. I hate topman!! They're having SALE SALE SALE SALE on lots of tops that I bought! Even this top I got it's on sale now!
Like for example I got the top 1 week before, and the next week the damn top is on SALE! Ass hole! It's cheaper than half price.. :( You know how sad is that ?! Arggg!!! I still love topman anyway =/ Anyway, I bought a few tops which are sale too.. So I shall complain no more..
It's Singapore Flyer! Let's screammmmm
It's my first time to Singapore Flyer like finally. Here's the chance to step on it. Whenever I asked my friends if they want to take the Singapore Flyer they will just can't be bother about me and saying is too expensive and stuff.. I'm not outdated!! There's still a lot of people who haven't take the Flyer yet. Stop calling me slow..
Yayyyyyy for now.. Since we are celebrating a few friends' birthday..
We're on the flyer !
Oh and! This entry contain lots of pictures!
Please have patient and let the photos to load..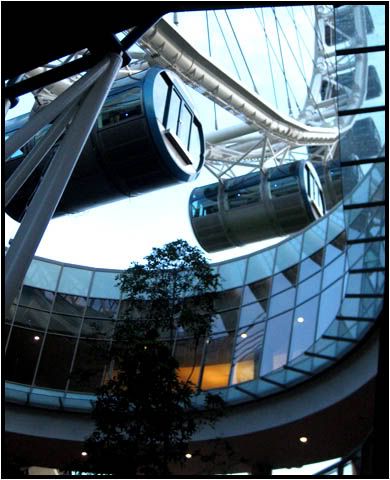 The view from the mall..
We dine at Jalapeno's Pepper very nice and cosy place..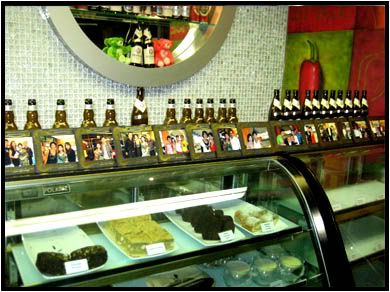 Many artiste have been to this restaurant..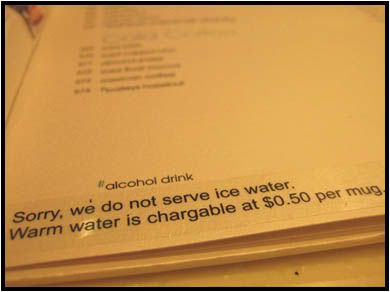 A restaurant that don't serve ice water is weird!
Here's goes Celeste camwhoring non-stop, I'm telling you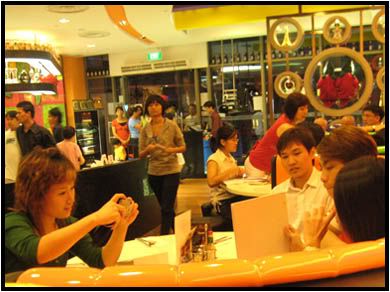 We have 9 people in total so we have to spit up into two tables..
Fiona, Celeste, myself and Macson
Hell yea.. I love their fish and chip !!
Hahaha I'm just kidding..
We got the coolest tickets! We can go to the flyer anytime we want..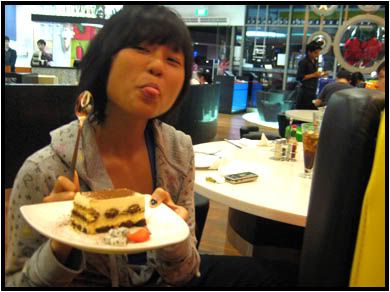 Sje Ting and her Tiramisu..
My Brownie with Vanilla ice-cream tasted much better than that Tiramisu..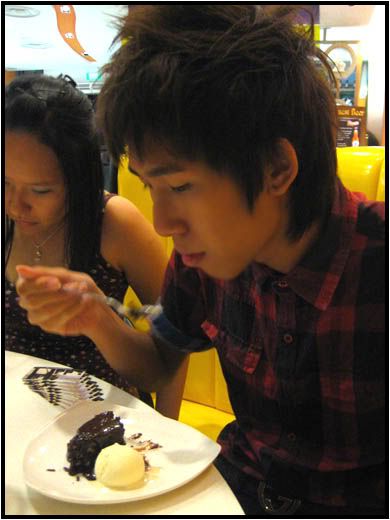 Here's the 3 babes celebrating their 20th Birthday..
Macson is just extra here..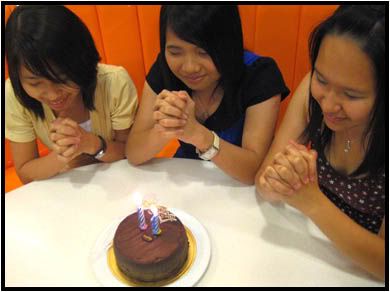 Fiona, Sing Ling and Celeste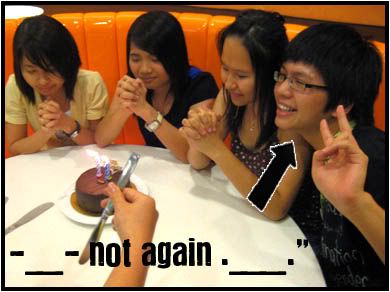 Smack him hard someone?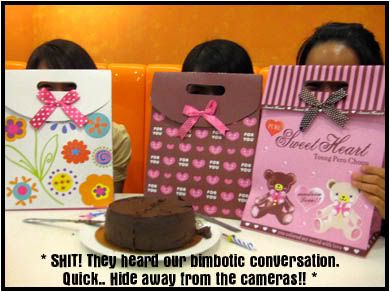 We got a group photo!
Sing Ling's boyfriend friend, Sing Ling's boyfriend, Sing Ling, Fiona, Sing Ling, Celeste, Macson, Sje Ting, myself and Jia Ying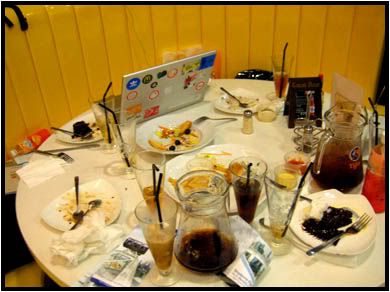 The wow wow mess we made..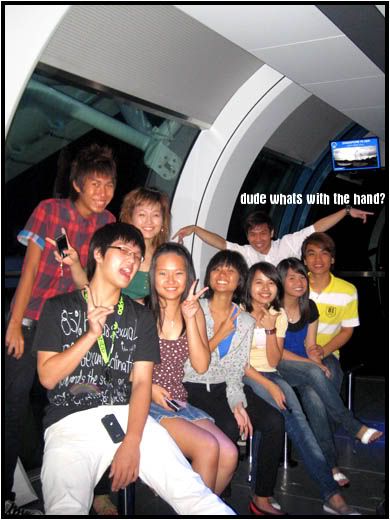 Gosh we're really happy..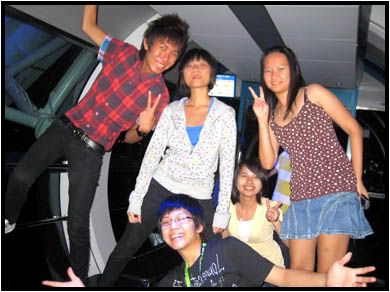 I couldn't take the nice scenery from the top.. My camera suck for that..
Did I make her sound like a loser here?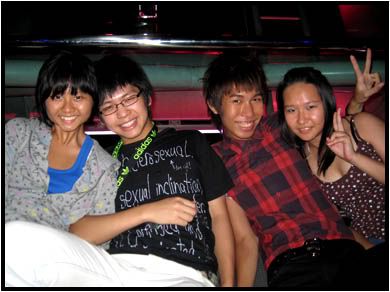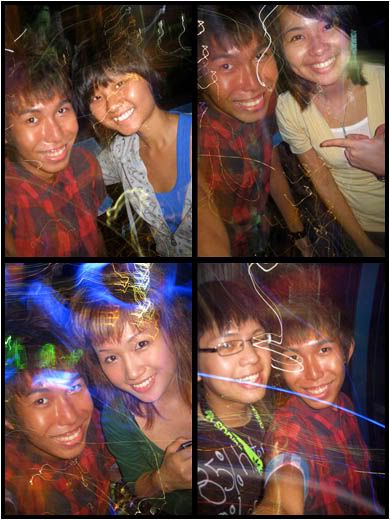 I'm just changing the setting to get a nice shot and I found this really cool effect !
Love it? Oh did I mention this.. This entry supposed to be on June.. Celebration of the June's babies.
It's August now and I'm using the same setting.. Totally love the effect. The effect only work on night time and with spotlights..
That's all for the Singapore Flyer.
Peace Out!