Anyway I had been to school twice this week.. It's so boring.. Everything changed, new DM, new rules, new shit. Everything is just so shag now.
Went school late and sneaked in through the back gate since they didn't close it when they were singing the national anthem. There's this teacher who saw us and we got into deep shit.. We walked from the front to the back..And basically the whole school is staring at us. It's so embarrassing !
Lester and I cam whore in the school toilet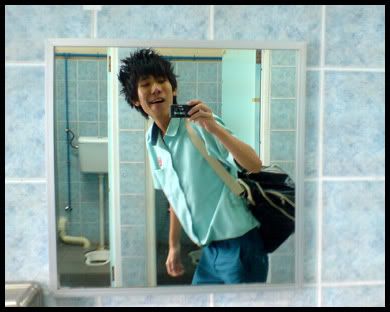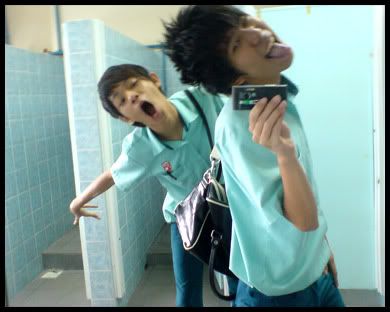 It's really fun to hangout with my mates in school, still as crazy ;)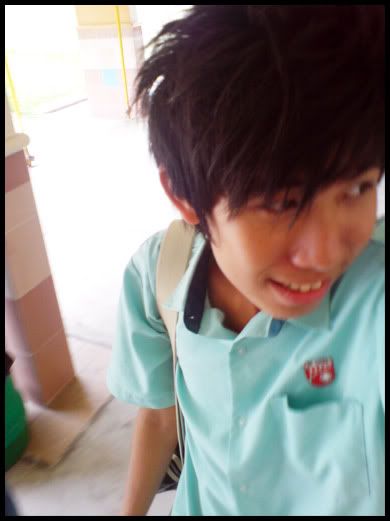 After school, we went to have yummy bubble tea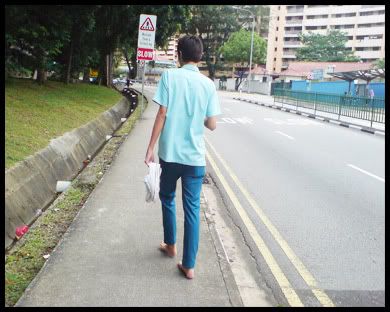 Lester walked barefooted as his legs hurts so much
And this is how he drank the bubble tea.
______________________________________
Didn't go to school today. Went for a photo shoot with Esther.
My first time, it's a really good experience.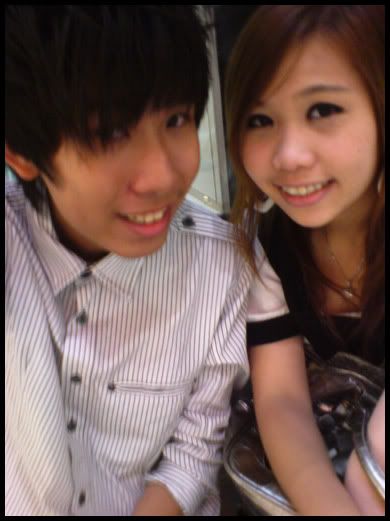 Went to some deserted, haunted place [which is gonna be demolished] for the shoot
We had a hard time going into the place as it's raining and muddy.
Our shoes got so damn dirty -___-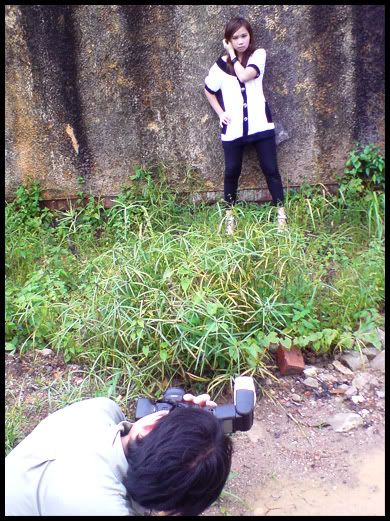 Esther's turn for the shoot
She can really pose professionally.
And it's my turn!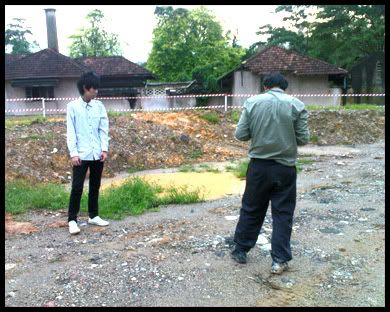 STONE! Ahaha I'm seriously bad at posing
This is how the deserted place looks like.
I didn't know Esther took this picture and I'm like smiling into the camera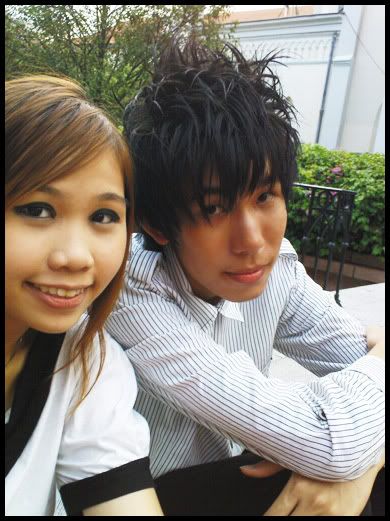 After the shoot, we look dead tireddddddddddd
Here's one of the photo from the photo shoot we had.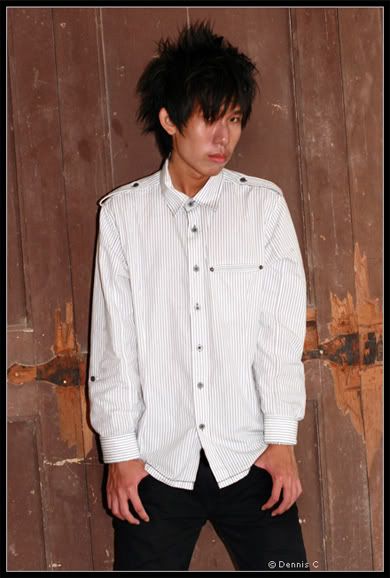 I know I don't look nice here.. but who cares..I'm still gonna post this up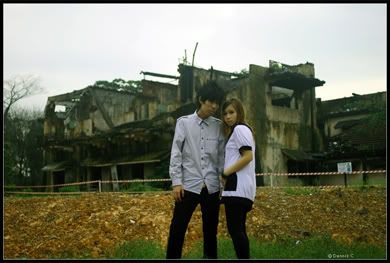 I love this picture
This is the best shot of 1/7 picture of the pictures that I got from the photographer. There's more photo but just have to wait. ahaha
After the shoot, met up with Cheryl for dinner at Pepper Lunch.
That's all for the day ;) Damn tired. There's another shoot tomorrow.. Cool..