It's a Sunday night and surprisingly, I stayed at home. All of my friends were out to have fun, clubbing and partying. I'm so weird today. Don't ask me why because I don't know either.
Wooooo.. GSS shopping spree time! People who owe me money just don't want to return the money! Giving all the stupid reasons. When I have money, people always come and borrow money from me. BUT.. When I'm broke, people just don't want to return me money !! Fucking pissed !! RARRRRRRRR
This entry supposed to be like 1 month ago. I got complain from Sje Ting, saying all of my blog entries are all so overdue. ;x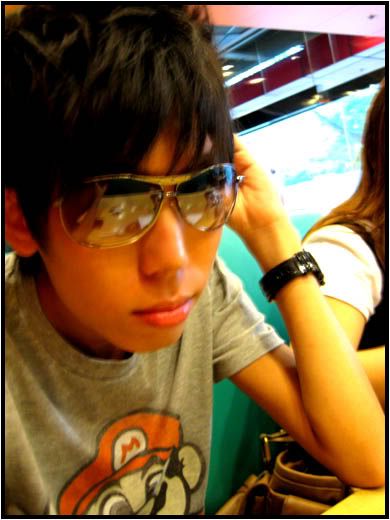 Met up with Vanessa before heading down to Play for ladies night or should I say lesbian night?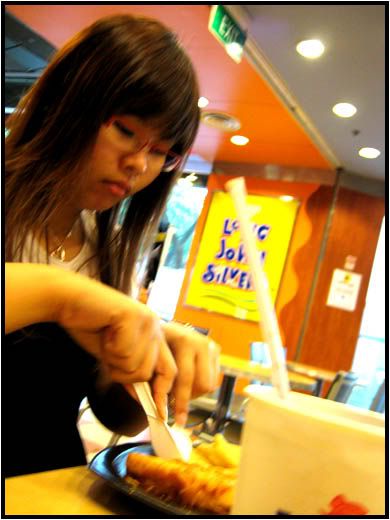 Lunch at Long John
Took many photos trying out with my new camera.. Took a train down.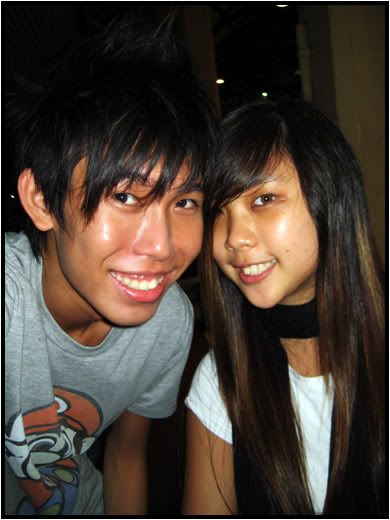 Eugenia and I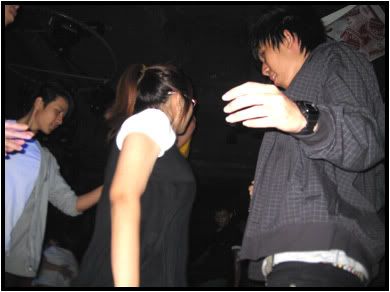 We were at the dance floor, can't remember who took my camera and start taking photos. So we have like so many ugly/funny dance shots..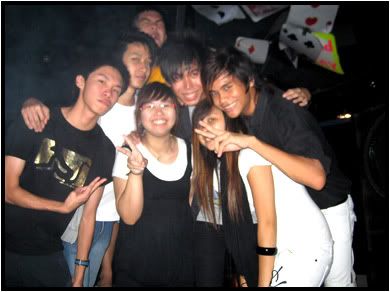 A few of us ;)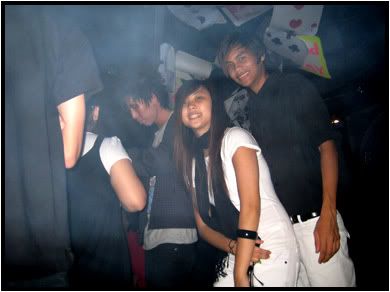 Hi there Eugenia and Ryan
Sebastian and I. I knew camera was shooting so I gave a peace !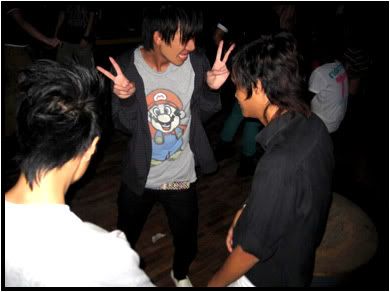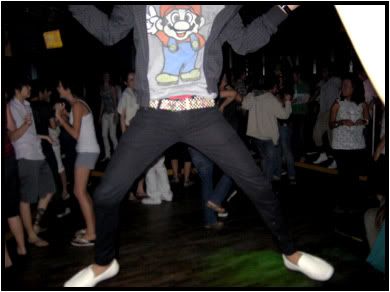 Ben asked me to jump, so they ended up taking this picture..
-_- my Mario say peace !
P/S: My Mario tee is from Pull and Bear not from Bugis Street
I saw lots of imitation of this tee after I bought it after 2 weeks.. RARRRRR !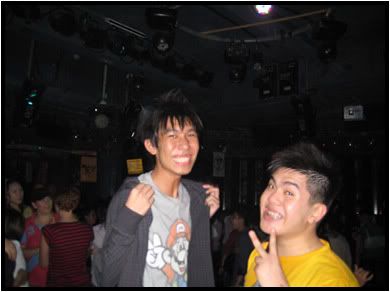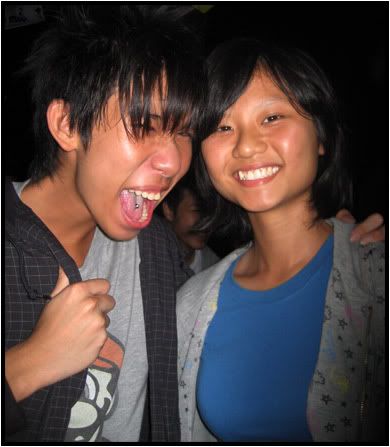 My first time clubbing with bestie.. Pulled her to club with us !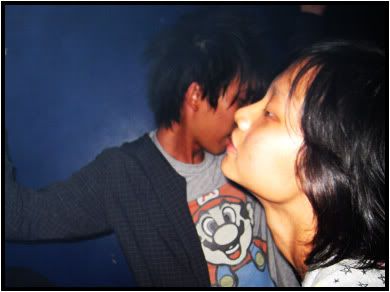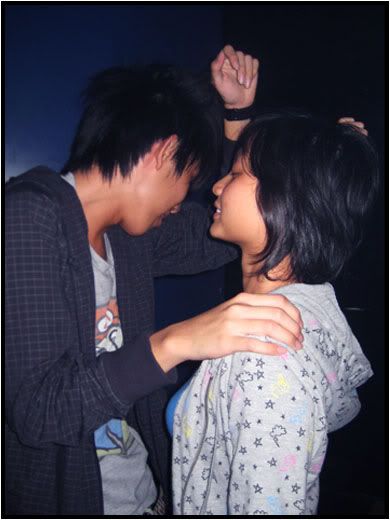 Sje Ting told me that a friend of ours called her up and kept laughing at this photo. Like wtf. She said we looked like we're in the train and kept laughing non-stop on the phone. Shall not name her, she know who is she.. HAHAHA !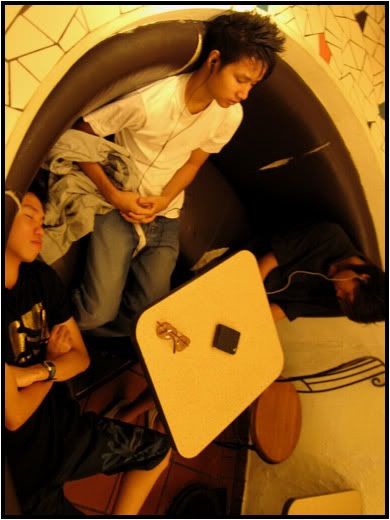 We headed down to Boat Quay Macdonald. Some of them fell asleep there and the rest of us had our breakfast..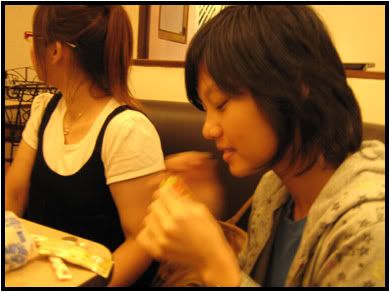 They're crapping and joking the whole day. Such wonderful friends I have :)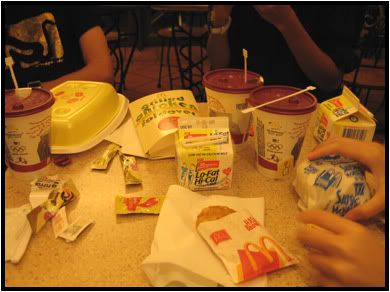 Took the first train back home.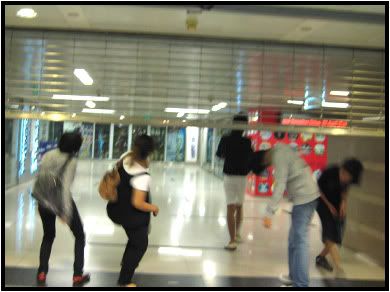 When the gate open we lalalala rushed in like some kiasu auntie snatching clothes when GSS comes.
I fell from Lester skate board ! My leg hurts and my whole body aching after gyming like once every year.. Hahahha ! I really got to start to go to gym regularly.
Hate to have such a petite body.. Do you know that some people don't have to train and they have such a nice body.. Like born to have such a nice body! God is so unfair :(
I'm off to edit the photos for next entry..
Start commenting so I'll update soon D:
P/S: All of my bestie are straight.
Peace out !